I've been reading through the book of Isaiah in my personal times of worship lately.  As I was reading yesterday, I came across this verse: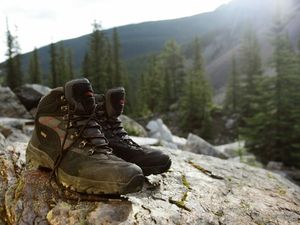 Isaiah 7:9 "If you do not stand firm in your faith, then you will not  stand at all." 
Reading that verse got me to thinking: standing firm has a lot to do with position. Athletes who participate in the sports of football or wrestling understand what it means to leverage one's position in order to stand firm. In a one-on-one battle for dominance, the outcome is often influenced by the stance. Feet spread. Center of gravity low. Hold your ground. 
Similarly, standing firm in our faith means we must have the right position—or posture.
"In a spiritual sense, we don't fight on our feet...we wage war on our knees."
William Cowper once said "Satan trembles when he sees the weakest saint upon their knees." It's a paradox we should be quite familiar with as followers of Jesus: strength in humility. There is no more humbling posture than bowed knees, but neither is there a stronger stance. 
1 Corinthians 15:58 admonishes us to "stand firm.  Let nothing move you."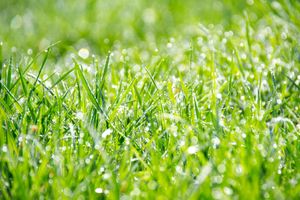 Have you ever tried to run on wet grass while wearing shoes with grip-less soles?  It's a slippery activity that quickly reminds us of why fielded athletes wear cleats. Shoes with spikes create an advantage in both pivoting and holding fast on the surface of the turf. In Bible times, Roman soldiers did something similar, wearing shoes equipped with hobnails. It gave the soldiers positional power because of their solid footing. When we read of the armor of God in Ephesians 6, it references the "shoes of peace." While not exactly as intimidating as a steel sabaton, when equipped, the shoes of peace allow us to stand firm the whole battle through (Eph. 6:13). Debbie McDaniel, who blogs at Fresh Day Ahead said it this way: "Unless you have a solid footing of peace, you can never make war."1  
"The pathway to peace is paved by prayer.  And we'll never be battle-ready and positioned to stand firm without the peace of God."
As much as our position may determine our ability to stand firm, so does our foundation. With unsure footing, even the greatest of warriors might fall. After all, what good is a perfect position if you're standing on sinking sand? 
Jesus spoke in parable form in Matthew 7:24-27: 
"Anyone who listens to my teaching and follows it is wise, like a person who builds a house on solid rock.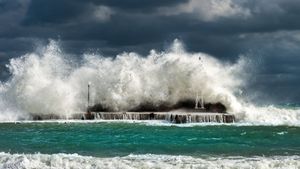 Though the rain comes in torrents and the floodwaters rise and the winds beat against that house, it won't collapse because it is built on bedrock. But anyone who hears my teaching and doesn't obey it is foolish, like a person who builds a house on sand.  When the rains and floods come and the winds beat against that house, it will collapse with a mighty crash."
Jesus understood that in order for anything to stand firm—be it a house or a human soul—it must be positioned on a solid foundation. 
In 1 Corinthians 10:12—in reference to temptation—Paul warns believers: "If you think you are standing firm, be careful that you don't fall." Why give this warning? Perhaps Paul understood the teaching of Jesus from the book of Matthew. Have you ever seen a cracked concrete slab? Such a thing is sometimes deceiving. What looks well-structured and stable is actually the exact opposite. How can we stand firm if our support is shaky? 
So, we have to ask ourselves the question: what exactly is it that we are standing on? We stand firm when we stand on THE solid foundation, Jesus Christ himself.   In his first letter to the Corinthian church, Paul said "no one can lay a foundation other than the one already laid, which is Jesus Christ. (1 Cor. 3:11) Paul later writes to the Corinthians to "stand firm IN CHRIST." (2 Cor. 1:21, emphasis mine) Jesus is the Rock of Ages, the chief Cornerstone, and a firm foundation: unshakable, immovable, everlasting. 
When we position ourselves on the eternal foundation of Jesus Christ—the Word of God—we can stand firm no matter the test, trial, or temptation. 
The enemy may attack it, the wind and storms of life may rise against it, but a faith built around Jesus cannot be overcome. 
Sources:
1. https://www.crosswalk.com/blogs/debbie-mcdaniel/praying-on-the-armor-of-god.html