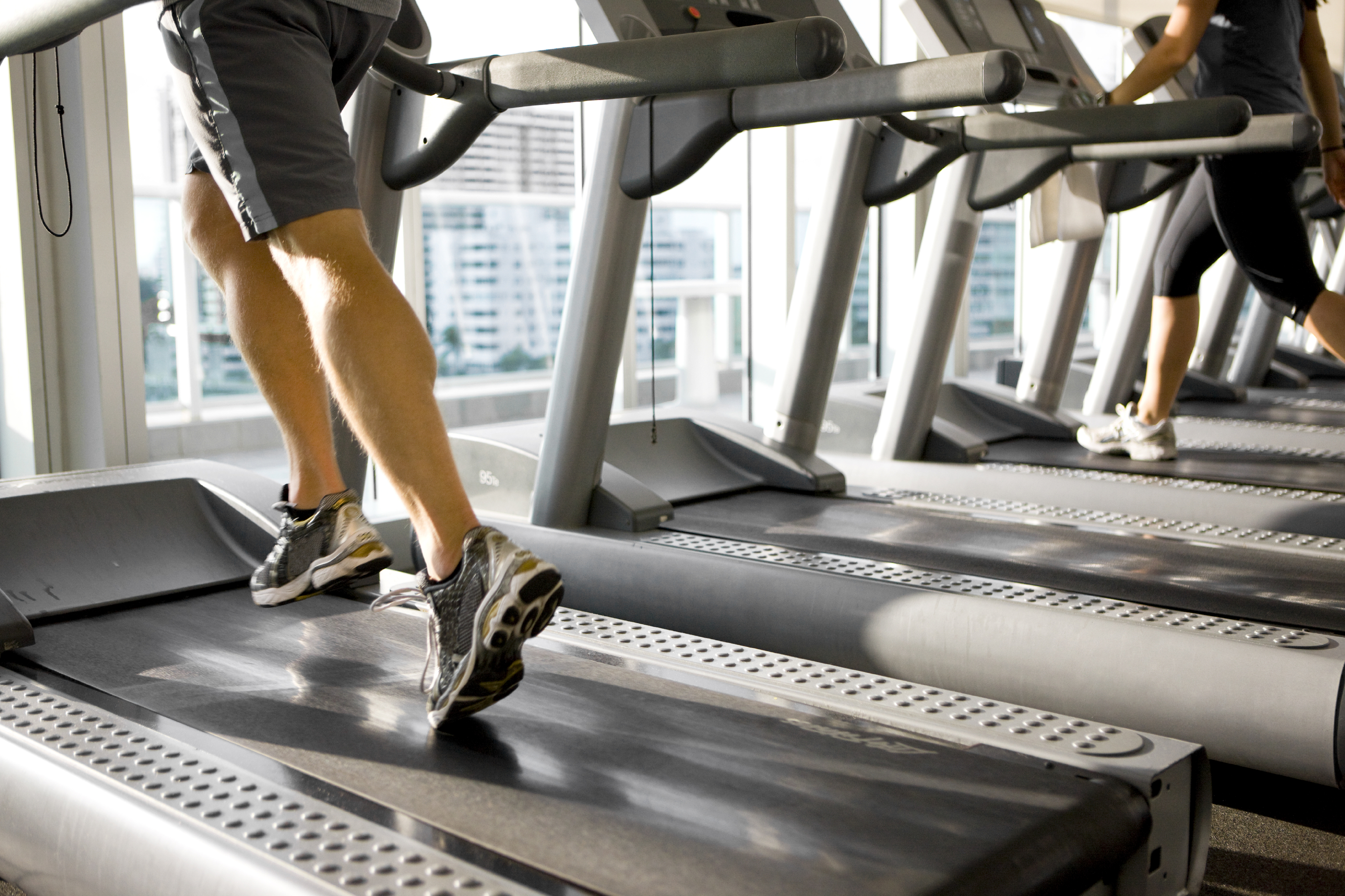 Welcome to the year 2016!  By now your Christmas decor is back in the attic, the hoards of Christmas leftovers are diminished, and you've kicked off the new year with a handful of goals or resolutions that are sure to make your life better.  So I must ask: We're six days into the new-year….how are you doing on those resolutions so far? 
  
Let's be honest: it's easy to set goals or resolutions for the new-year and then lose sight of them rather quickly.  Certainly one of the most common new-year resolutions is the idea of losing weight or getting in shape.  In fact, it was one of my goals for 2015, and I'm happy to say (one year later) that I achieved my goal. 
  
But for years I made excuses.  I'd say things like "I don't have time to work out" or "I can't balance two jobs, be a full time student, have time with my family, and go to the gym."  There was some truth to my excuses, but I resolved to rise above that in 2015, and for the first time in my life I joined a gym.  I thought "for $10 to join, and $10 a month, I can do this.  And if I hate it, I can cancel anytime."  It was one of the best decisions I ever made. 
  
Going to the gym was great.  There were tons of machines, a number of helpful trainers, and TVs to entertain me while I sweated buckets.  But there was also something else, something that any gym-going man must deal with: the ladies of the gym. 
  
In my triathlon training days, I never had to worry with this, because I was never a part of a gym.  I was a loner.  I trained on my own…running/biking around my neighborhood and swimming in local lakes/private pools.  So females in spandex were never a temptation.  But that changed with my newfound gym-membership. 
  
I knew immediately that as a married man who values my relationship with my wife, and as a pastor who values the life of any lady I come in contact with, I had to put up some safeguards. 
  
Men (especially married men), if you find yourself in similar circumstances, here are a few pieces of advice to help you maintain Christ-like integrity while at the gym: 
  
Guard Your Eyes 
Most gyms have rules about acceptable attire.  And the ladies who choose to wear form-fitting spandex at the gym are well within the rules of acceptable attire (in most cases).  So this is not a jab at the ladies.  What it is, is a call for men to be careful of what they look at, and for how long they look at it.  If you find yourself being tempted by the appearance of a female, find something else to fixate your eyes on (ex. the display on your treadmill/machine, the TVs…and if you really need a wake-up call, your wedding ring).  The Word of God is clear regarding this: "You have heard that it was said, 'You shall not commit adultery.' But I tell you that anyone who looks at a woman lustfully has already committed adultery with her in his heart." Matthew 5:27-28.  Guard your eyes, fellas.  
  
Guard Your Interactions 
I don't talk while I'm at the gym.  I go in, I put in my headphones, I stretch, I do my work, and I leave.  I think that's the case with most people.  But if you are a social butterfly or you do enjoy the occasional conversation at the gym, be careful about the way you interact with the opposite sex.  For guys, it's a known fact that heavy gym work increases testosterone, which in turn increases sex drive.  Don't let some conversation or method of instruction go too far in the wrong direction. 
  
Guard Your Appearance 
While you might not be able to control how someone else dresses at the gym, you can control how you dress.  Not all ladies like the idea of men in tight fitting clothes, but the ladies at the gym sure might.  Try to wear gym clothes that are somewhere in-between tight and baggy.  You'll be more comfortable, and you won't be displaying your figure (as awesome as it may be) to all the ladies.  And by all means, don't be a lunk and make noises and draw attention to yourself.  That's just weird. 
  
  
I hope you achieve your goals and resolutions for 2016.  For those of you who are venturing into gym-membership (or perhaps just continuing a good gym habit), I hope that you find it to be just as life-changing as did I.  But whatever you do, whether it involves the gym or financial plans or getting organized, resolve to do it to the glory of the Lord Jesus (Col. 3:16-17).  Enjoy 2016!